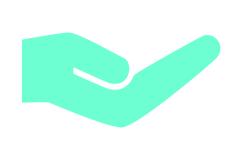 We are excited to announce the arrival of LinkedIn Learning at VIU! LinkedIn Learning (formerly Lynda.com) is now available to all VIU employees. 
LinkedIn Learning is an online educational platform that helps you discover and develop business, technology-related, and creative skills through expert-led course videos. With more than 16,000 courses and personalized recommendations, you can discover, complete, and track courses related to your field and interests. You can also choose to add these courses and related skills to your LinkedIn profile once you've completed them.
Benefits of LinkedIn Learning:
Unlimited access to video tutorials covering business, creative and technology topics.
Personalized recommendations to explore the most in-demand skills.
Learn from industry leaders, all in one place.
Convenient learning accessible from any desktop or mobile device.
Helpful resources like quizzes and exercise files to reinforce learning.
Just-in-time training, so courses can be taken when you have the time.
Over 16,000 courses at all levels to help you learn software, creative, IT, and business skills.
Courses lead by top experts who are passionate about teaching.
Opportunity to create and save lists of courses you want to watch, and share them with friends or colleagues.