Many resources and supports available to you in the Thrive Here website. Use this information to support your well-being as well as for your family and your loved ones. 
The Wellness Wheel
Healthy living means making positive choices that enhance your well-being across the dimensions of wellness: physical, nutritional, intellectual, social & community, mental & emotional, and spiritual. VIU supports your well-being through a wide variety of resources.
We all want to be well-rounded. We can ask ourselves: Where is my wheel a little flat? Explore these pages to learn more and pump up any wellness dimension that needs a little extra attention.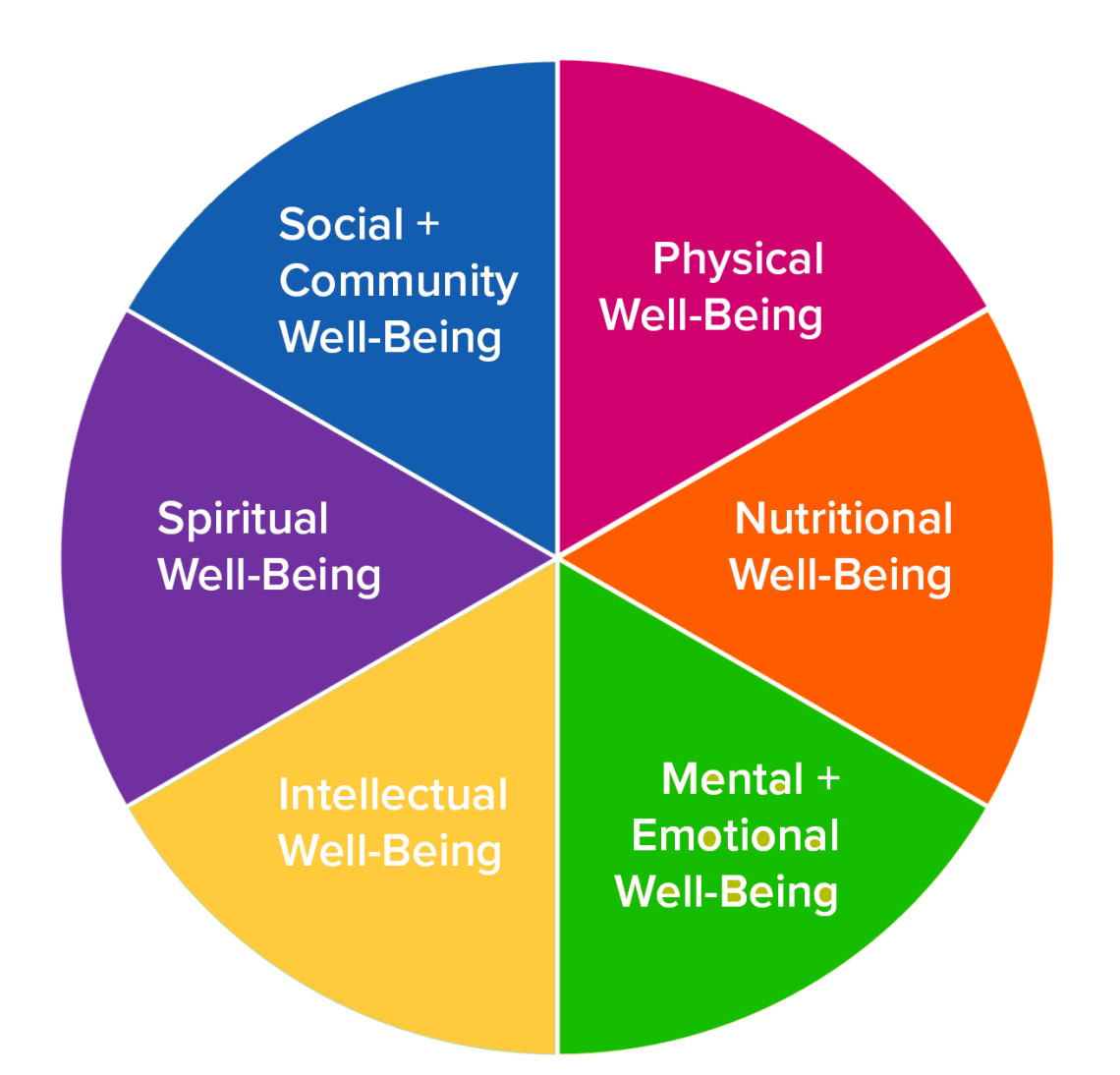 Employee and Family Assistance available 24/7 at 1.800.663.1142 or visit Homewood Health.
Homewood Health