LinkedIn Learning is an award-winning industry leader in online training, with a digital library of over 16,000 courses covering a wide range of technical, business, software and creative topics. You have the opportunity to refine or develop your professional skills, learn new software, and explore other areas as you plan your career growth. LinkedIn Learning also offers tremendous potential for managers and employees to create development plans as part of the performance review process.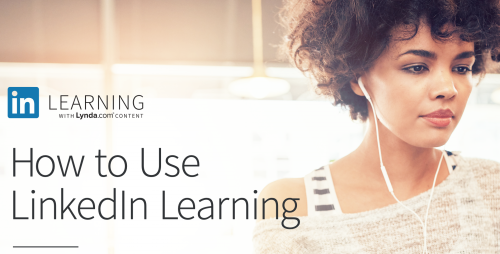 Getting started and getting the most from LinkedIn Learning
LinkedIn Learning is an on-demand library of instructional videos covering the latest business, technology and creative skills. It provides personalized course recommendations and is designed to help you achieve your full potential. This quick guide will help you get the most from LinkedIn Learning.
How to use LinkedIn Learning