What Is The Employee and Family Assistance Program?
The telephone number is 1.800.663.1142 and available 24/7.
Pathfinder Suite is your seamless and simplified online EFAP solution, delivering optimal and uniquely curated journeys online. Have a look at this short video (3 mins) for an introduction on how Pathfinder works. All new and current Homewood Health clients will need to log onto Homewood Health to access Pathfinder. For all VIU employees and dependent family members:
Our Customer Account Name: Vancouver Island University
Our Invitation Code: BCI714 (note: 3 capital letters, 3 numbers)
Who Is Eligible?
As a regular or temporary employee, you, your spouse and your dependent children are eligible to use the EFAP. If you are in doubt, just call the EFAP and ask.
What Kinds of Problems Are Covered By the EFAP?
Any personal problem that affects your home life or work life is a legitimate reason to use the EFAP. Marital or family problems, alcohol or drug misuse, depression, anxiety or stress, legal and financial issues, career or work-related concerns and childcare and eldercare issues are some of the problems that are covered by the program. Available through the EFAP is information about resources for children (such as daycare, schools and specialty programs, after school and summer activities and so on), as well as resources for the elderly (such as out-of-home care, financial issues, home support services and others).
Learn about the different types of counselling supports available through Homewood Health.
Who Provides The Service?
The EFAP is provided by Homewood Health, an independent and external group of professional psychologists, social workers and addictions counsellors. They have offices conveniently located in your area.
Reaching out for help can be difficult. Learn what you can expect when you call the Homewood Health client services centre.  
Is It Confidential?
A definite Yes. The EFAP is anonymous and voluntary. It is staffed by professionals who are bound by strict codes of ethics concerning confidentiality. No one will know you have used the EFAP unless you tell them yourself.
How Much Does It Cost?
The cost of the EFAP is covered by Vancouver Island University. On occasion, community resources may be recommended for longer term or specialized counselling. You would be responsible for any fees charged. Your provincial health plan or other benefits may cover some of the charges.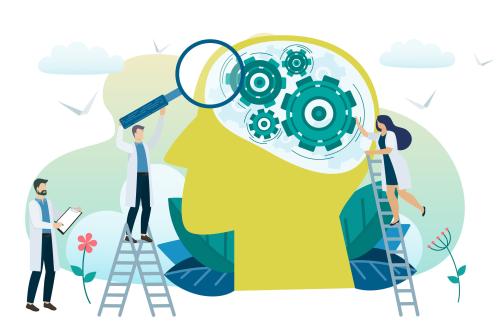 Live Orientation to Your EFAP - Webinar
Held bi-weekly on Wednesdays at 10am (Pacific), this live, virtual orientation to the Employee and Family Assistance Program with Homewood Health is open to VIU employees. This webinar will provide an overview of your EFAP and the wide-ranging resources available to you and your immediate family members.
Register for EFAP Webinar