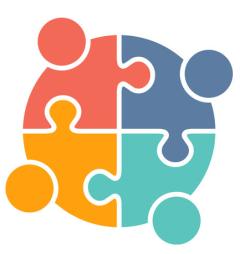 The BCGEU Group Professional Development (PD) Committee sponsors professional development activities and events that will help to maintain excellence of instruction and educational services at VIU. The Committee members evaluate and support activities and events on the basis that it will be of professional interest to the general BCGEU faculty.
Applications are accepted year round while funding is available and is based on fiscal year (April 1 to March 31). A maximum amount of $800 per request is suggested but consideration will be given to requests for more.
To apply:
Forward your application to BCGEU Group PD Committee Chair (Charlene.Stewart@viu.ca)
Apply as soon as possible. Applications will be approved on a first-come, first-served basis while funding lasts
The activity or event must support and be available to BCGEU members
Must support a group (two or more) of faculty members and is not available to individual faculty members
Priority is given to departments or groups not previously funded
Application must be received and signed off by the Senior Administrator/Dean
Activity or event must fall within the fiscal year the funds were committed
To receive funds, applicants must follow either the Purchase Order process or the Employee Expense Claim process. For requests to pay invoices, applicants must follow the purchase order process. For requests where applicants have personally paid for the activity, the applicant must follow the employee expense claim process.

For the required approval email and confirmation on the work order number, email Kamala.Morgan@viu.ca. Approved costs will be charged directly to the BCGEU Group PD Fund and there will no longer be an option for a Journal Voucher to reimburse departments who have covered the cost of activities. 
Reach out to your area's administrative support staff for help. FIS is a complicated system and your administrative support staff are more familiar with it and can help you.
Bring a facilitator to offer a workshop. Example: Software training
Bring a faculty together for "round table" sessions. Example: Assessment, Curriculum revision and team building were explored by faculty in a past year
Reading Groups. Example: Purchase a set of books relevant to you and organize discussion sessions
Attend a conference or expo. Example: Automotive Training Expo
Charlene Stewart (Chair), Adult Basic Education
Brad Jannaway, Heavy Mechanical Trades
Cory Porter, Automotive Programs
Tricia Young, The High School at VIU