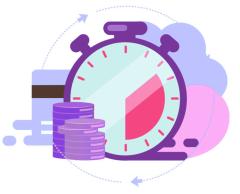 Within the BCGEU Collective Agreement there is the provision for short-term assisted professional development (PD) leave, in accordance with Article 18.16. If you are a BCGEU regular employee with three (3) consecutive years of service in the BCGEU bargaining unit and are interested in applying for this leave, please read the information below.
A notice will go out once per year (on or before the beginning of March of each year) to all BCGEU regular employees calling for applications for short-term assisted PD leave (2 weeks or less), which are to be taken in the coming fiscal year (April 1 to March 31).
The Dean, Director or Campus Administrator will forward the application to Human Resources.
Applications will be approved based on their merits (see the Fact Sheet), and will be considered on a "first come, first serve" basis. Once the Professional Development Fund allocated for short-term assisted PD leaves has been exhausted for the fiscal year, the members will be notified and the application process will be closed.
Application (Word doc. Complete & print)
Application (PDF. Complete & email. Note: Download form and open in Adobe Reader or Acrobat)