UPCOMING LEARNING OPPORTUNITY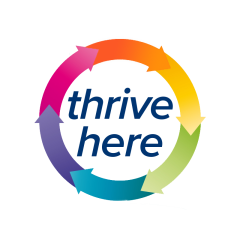 Spiritual Perspectives on Mindfulness-in-Action: Wednesday December, 8th, 2021 | 1pm ET/ 10am PT | 90 minutes 
Mindfulness is used in both secular and spiritual practices to develop our innate human ability to be and stay present in the moment. In this webinar, leaders in Jewish, Christian, Buddhist and Muslim communities come together to discuss: 
• How mindfulness is a connective tissue between many world wisdom traditions 
• The unique ways in which finding presence is approached in each community 
• New outlooks and strategies to find stillness and well-being for all
Register for this session by logging into your MindWell account. Don't have an account? Sign up today. 
Spiritual well-being is about connecting with something greater than yourself, something that is meaningful to you. It involves having sense of purpose and meaning to life, based on a set of values, principles, and beliefs which guide your thoughts and actions. Spiritual well-being may come from religious and non-religious experiences and can provide comfort and strength as we face the challenges of life. See HealthLinkBC's Spirituality and Your Health for more information on this important dimension of well-being.
MindWell U: Now a full suite of evidence-based mindfulness resources for VIU employees. Check out Studio Be live webinars and drop-in guided mindfulness sessions. Explore The Well, a library of 200+ on-demand resources. Try the 30-day MindWell Challenge or the 5-day Mini MindWell Challenge, on your own or with a buddy. Experience the many lasting benefits of being Mindful-in-Action. View this short video to learn more.
VIU Gardens: Gardens can be restorative places of peace and beauty, of nature and poetry. VIU has many gardens in a variety of locations, gifted and/or cared for through the work of VIU horticulture students.
Spiritual Resources: This is a student resource page offering a small sampling of spiritual resources available to everyone in the Nanaimo and Cowichan area. Please refer to your area phonebook for a complete listing.
Healing the Heart and Mind: This blog contains a video series for Indigenous students that will be of interest to anyone who wants to hear more about caring for one's spirit.
Meditation & Prayer Rooms (B200, R107a & 107b): VIU's Nanaimo campus has Meditation and Prayer Rooms. They can be accessed by contacting VIU Security at 250-740-6512. Employees must have ID to be let in the building. COVID-19 physical distancing and safety protocols are in place. 
Roots to Thrive Blog: Subscribe to the Roots to Thrive blog, led by Dr. Shannon Dames at VIU, and stay in the loop with the latest news, resources, and events related to thriving. Check out articles on a variety of topics including Music as Medicine and Awakening to Our Highest Purpose. This is an open access program, available to all! Spread the word so we can continue connecting people to resources that remind us of our common humanity, promoting connection and wholeness.
For more information on employee well-being across the six dimensions of wellness, visit the Thrive Here pages. Questions? Email Benefits@viu.ca.
Employee and Family Assistance Program available 24/7 For counselling call 1-800-663-1142 or visit Homewood Health online
Homewood Health Online